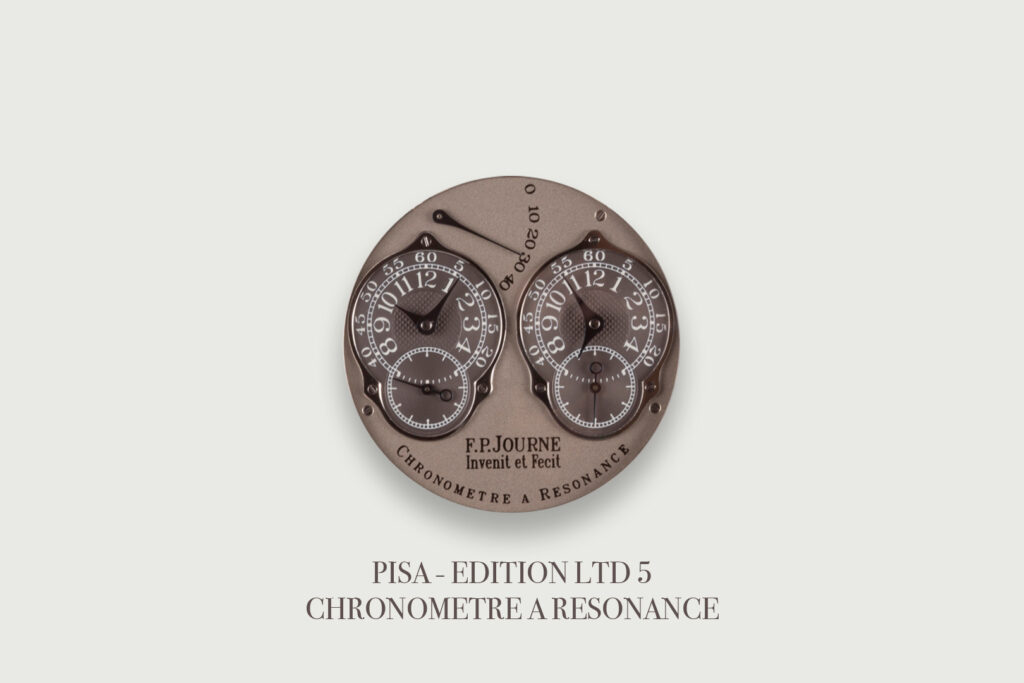 Flavors of the Month
Pisa Editions
By admin
On the 21st of November 2020, Ineichen Auction sold two extremely rare F. P. Journe watches. Both pieces were made exclusively for Orologeria Pisa, a renowned retailer found in Milan. The relatively well known Chronomètre a Résonance – Pisa Edition has featured at auctions before, the first example to have shown up publicly was the 410-RN sold by Christies in 2015 for CHF 106'250 followed by Antiquorms sale of 413-RN in 2018 which achieved EUR 74'704. The example Ineichen had on offer was the 409-RN, believed the be the earliest known serial number of the five. In addition, to the Chronomètre a Résonance, Ineichen, also unearthed the Tourbillon Souverain – Pisa Edition, which was relatively unknown until its recent discovery. Upon further investigation, Mr. Corvo, a leading retailer of Independent brands in Milan and one of the only distributors for F. P. Journe, confirmed that the Tourbillon was also strictly limited to five examples. A recent certificate from F. P. Journe reaffirms that the Tourbillon Souverain – Pisa Edition is strictly limited to five examples and was made exclusively for Pisa Orologeria.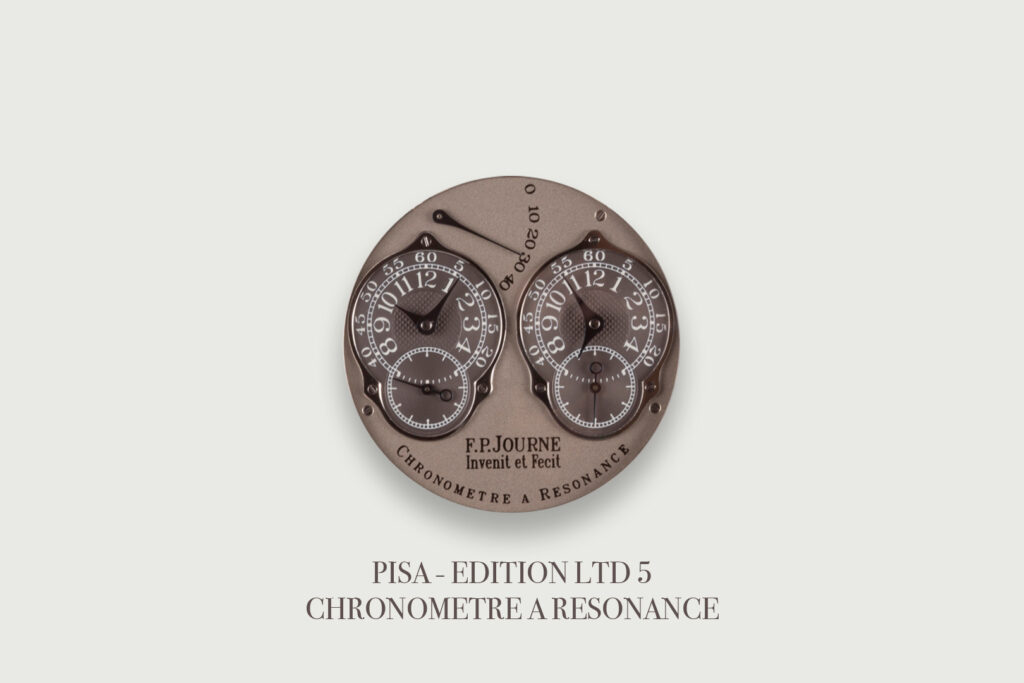 In light of recent impressive results at different auction houses, expectations were somewhat high. The decision to place these two remarkable pieces back-to-back (lot 262 and lot 263) was interesting. The auctioneer was naturally patient with both lots and allowed the respective bidders to mull over what it would take to win both these incredible pieces. The Chronomètre a Résonance attracted 15 bidders in total with two bidders going head-to-head over the telephone, ultimately the battle was won with a winning bid of a whooping CHF 325'000 (CHF 403'000 with premium). This marks a newly established record for a Pisa Edition – Chronomètre a Résonance, from our understanding two of the original five are still in the original owners' possession, it would not surprise us if we do not see another example appear for the next few years. On the other hand, the fresh to the market, Tourbillon Souverain – Pisa Edition sold for a 'reasonable' CHF 250'000 (CHF 310'000 with premium). The calculation is the following, the last known RRP of the Tourbillin Souverain was CHF 155'200 without taxes, a hefty platinum bracelet such as the one mounted on lot 263 retails for CHF 48'020 without taxes, all in all, that's CHF 203,220, considering this example is limited to just five examples, it would seem that the winner of this recently uncovered piece walked away with a relatively 'good' deal.
Congratulations to all those involved and we look forward to uncovering future auction gems.